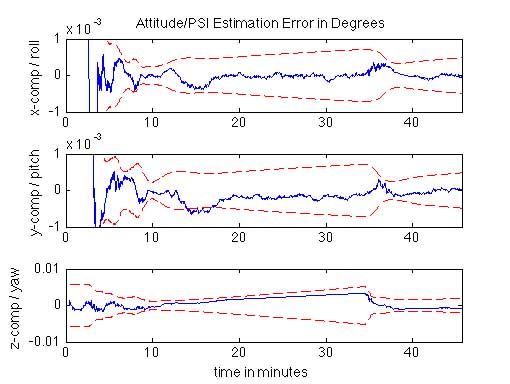 The Navigation System Integration and Kalman Filter Toolbox provides a variety of functions and examples for users to perform both loose and tightly-coupled integration of inertial navigation systems (INS) with satellite-based navigation systems such as GPS. The toolbox also provides examples of stand-alone GPS kalman filter architectures.
The links below provide examples:
Highlights of the toolbox include GPS stand-alone 8-state and 11-state extended Kalman filters, state-space inertial error modeling, loosely-coupled GPS/INS Kalman filter integration and tightly-coupled GPS/INS Kalman filter integration.
To Order the SatNav Toolbox 3.0:
Contact NavtechGPS
Telephone: 1-800-628-0885 or 703-256-8900
Fax: 703-256-8988
NSI and Kalman Filter Toolbox 2.0 for MATLAB
$1,195.00